Cultural Caper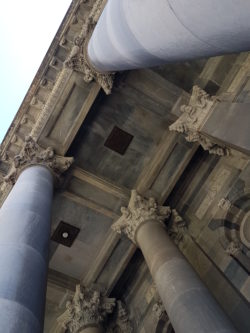 Discover the cultural boulevard of Adelaide and the foundation for development of Adelaide, socially and culturally with this tour. This tour focuses on North Terrace with its architecturally appealing structures and iconic sites are visited including Government House, the War Memorial, the State Library of South Australia and its stunning Mortlock Library, a former Destitute Asylum, a former Old Police Barracks, the SA Museum, Art Gallery of South Australia as well as the University precinct. Not only is the history of Adelaide and South Australia covered, but also stories relating to some of the characters who have helped shape South Australia over the years, including Wakefield, Light, Flinders, Gouger, Mitchell, Hughes, Bonython and many others.
Cost
Adult: $40 per person Concession: $35 per person Children (5-17 years): $25 per person
Schedule
Tours are run all days of the week from 10am-12pm. Other times can be discussed.
How to Book
Tours can also be booked by contacting us by phone at +61416082478 or by email at
[email protected]